Sunday Run/Hike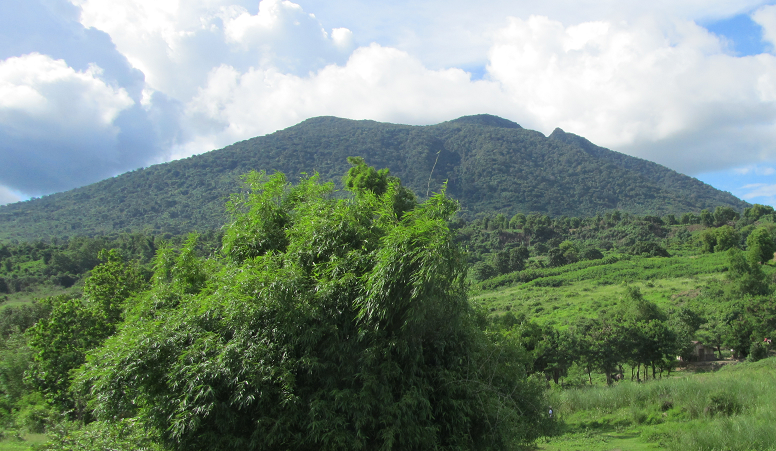 Next weeks Run #2338
Sunday, December 3, 2023
Time: 14:30 from Premiere
Location: Lower Magic Mountain. Go over TB2NW (Sacobia Bridge), first road left, next road right, turn left down sandy road just before you come to sharp right bend.Continue on the sand road all the way to the field. http://www.what3words.com///flammable.oven.stiff
Remarks: Trail: 6km, only! On home: Premiere Hotel.
Hare: Stolen Property, Not Yet, Just Marie & Just Belinda C.
Who: All - Adult themed - Children welcome but Parental discretion advised
When: Every Sunday
Price: Men 400 Peso, Women 200 Peso, Kids 100 Peso for ordinary runs. Special runs like the AGPU or Anniverasy may have different run fees.

Upcoming Angeles Hash runs
| Number | Date | Location | Remarks | Hare |
| --- | --- | --- | --- | --- |
| 2338 | 12/3/2023 | Lower Magic Mountain. Go over TB2NW (Sacobia Bridge), first road left, next road right, turn left down sandy road just before you come to sharp right bend.Continue on the sand road all the way to the field. http://www.what3words.com///flammable.oven.stiff | Trail: 6km, only! On home: Premiere Hotel. | Stolen Property, Not Yet, Just Marie & Just Belinda C. |
Previous Angeles Hash runs
Number
Date
Location
Remarks
Hare
< 1 2 3 4 5 >
2297
2/19/2023
Behind barangay Manuali's barangay hall. There are two ways to reach the dike road in Cuayan. One is the usual road through brgy Cuayan from police station 5 at Friendship Hwy/Poinsettia Av. The second is from the cement factory, close to Friendship gate, through brgy Anunas over the new bridge to the dike road. When there, follow dike road past brgy Manuali's barangay hall, after 90 degree left turn, turn left into field. Click run # to see pictures of way to start.
Trail lengths: 4.5km, 6.4km, 8.3km. For the really fit hashers, we have, today, managed to make a 10.2km trail. Dry feet. Yes, it's true. On home: Premiere.
Vendor Bender & Suso
2296
2/12/2023
Randy's farm San Martin. Go to Bridge to Nowhere (Sacobia River bridge) follow road 2.3km to the T-junction. Turn left and follow road 3.5km and turn right on marked concrete road. Go 100m turn left into gated land. Take left at Y and look for the cars at the grassy knoll. 15.230972, 120.494528
One excellent trail. 5km. 2 medium hills. Feet will remain dry unless you slip off a rock.
Meatless and Paparazzi
2222 AGPU Run
2/5/2023
Lower Magic Mountain Field. Go over The Bridge to Nowhere, turn left on first road, turn right at next, after passing 90 degree turn, turn left on dirt road (don't go up the hill), continue 1.8km to field. Click on run # for map.
AGPU Run, T-shirt and food at On-In. Fee: 900 peso for men, 600 for harriettes and 100 for kids (no t-shirt) Two trails: around 4km & 5.7km. Dry feet. On home: Premiere
Supot, Kuya Gay & Social Distance
2295
1/29/2023
Birthing center near Deca, head towards Deca Homes then turn left just before the Deca entry arches
Aussie Day VB run, medium run about 5k, short run about 2.5 k, On-Home Premiere
Wrong way, Smack my arse, Wingnut
2294
1/22/2023
The run this week will be in Porac. The same location I used a few times recently. Directions: Proceed to the center of Porac Town. Turn right at bridge and go past City Hall. Keep Going straight about 1 km and just past the RRG Water Refilling Station, you will see a marked turn to the right. Follow the dirt road and marks to the run site. 15.08103, 120.53043 GPS coords
Short trail about 3.5 km. Medium trail about 6 km.
Floppy Dick
2293
1/15/2023
Lola's field opposite the Cayanan farm in Porac. Go to Porac town,turn right at the bridge towards Town hall. Proceed all the way to "Moontura resort" (Look at google maps)When you pass the resort follow marks. Before the farm in the left turn you go staight in the field. you will see my white car. Please respect the place, as we are in need of nice hash places
2 trails, short 2,7km, medium 6.9km. Jeepneys will be told to take the expressway so everybody can get there a bit faster. Hare will pay the toll.
Kuya Gay & 2 Snakes
2292
1/8/2023
San Martin above Randy's place (or at Randy's place if we can get permission). Over the bridge to nowhere. Left turn at the T junction. Go through the village and park.
The 7-8km trail is easy with only one slitly upgoing and downgoing hill mostly on wide rough roads. For eagles we found a 1-2 km extra loop with a hashback. 2 Aita villages. Generous hashers can bring candy for the kids
Sauerkraut & Sour Puss
2291
1/1/2023
Under the bridge to somewhere. Go over TBNW turn left keep left under the bridge, then right the. Follow until under the yellow bridge. We will be parking a few sections further under than usual.
1 Trail 4,99km,mostly flat ,nothing hard. Dry feet.
Kuya Gay and 2snakes
2290
12/25/2022
Across bridge to nowhere. Right at T. Left onto the dirt road at the Rock Crushing plant. 500 m and right on the dirt road. Follow the road about 1.5k. It will make a hard right with a small track going straight. Stay on the main road going right. After about 500m the road will make a hard left, go straight ahead down the small track to the river. We have been there many times. FYI. Christy Will not be selling burger etc.
Approximately 5k. 1 trail. Dry feet. Nothing hard. Follow the fresh marks, trail share with last weeks Corona Hash. White paper and FRESH powder. Tissue paper. If you hit a river crossing you are on the WRONG trail. FYI. Christy Will not be selling burger etc.
Soggy Butt and Unlucky Fiance
2289
12/18/2022
Sunday run is past Porac near to Sweet Crystals sugar mill. The turning off the main road will be marked with calcamite and to the the start. Trail is about 5k, relatively flat with nice clear paths for runners to enjoy. Dry feet, one 200m long moderate hill. There will also be a long loop hopefully. 15.043933155970928, 120.49898153362179
There will be two jeeps this week. One leaving at 2 o'clock because it gets dark early this time of year. And the regular 2:30 jeepney as well.
Floppy Dick and Dances With Dogs
2288
12/11/2022
cuayan the chicken shit place
sirena and not yet will direct the cars so they don't drive over the newly planted crops.one short beautiful trail,only 6km. On home is premiere hotel.
Sirena,Not Yet
2287
12/4/2022
The run this week will be in Porac. The same location I used a few times recently. Directions: Proceed to the center of Porac Town. Turn right at bridge and go past City Hall. Keep Going straight about 1 km and just past the RRG Water Refilling Station, you will see a marked turn to the right. Follow the dirt road and marks to the run site.
Because the run site is not close by and it gets dark quite early, there will be a 2 o'clock jeepney as well as the usual 2:30pm jeepney(s). ON ON! Medium trail, 5km. If by some mircle I am not still sick on Sunday, I might add a long loop.
Floppy Dick
2287.1
12/2/2022
The run this week will be in Porac. The same location I used a few times recently. Directions: Proceed to the center of Porac Town. Turn right at bridge and go past City Hall. Keep Going straight about 1 km and just past the RRG Water Refilling Station, you will see a marked turn to the right. Follow the dirt road and marks to the run site.
Because the run site is not close by and it gets dark quite early, there will be a 2 o'clock jeepney as well as the usual 2:30pm jeepney(s). ON ON! Medium trail, 5km. If by some miracle I am not still sick on Sunday, I might add a long loop.
Floppy Dick
2286 Sunday 27th
11/27/2022
Under the bridge too somewhere
Jeeps will leave the Premiere hotel 2.30 no wet feet not sure how long yet /Hares Lost in subic and Hynd tit
lost in subic, Hynd tit
2285
11/20/2022
Cayanan farm Porac Go to Porac town,turn right at the bridge towards Town hall. Proceed all the way to "Moontura resort" (Look at google maps)When you pass the resort follow marks and turn left into the farm. park next to the Mango trees. Please respect the place, as we are in need of nice hash places
Yakkidiyak has set a beautiful trail with nice scenery on the rolling hills of Porac. No significant hills but wet feet on both trails. short 4.2km , medium 6km On Home Barbarinos
Yakkidiyak & Kuya Gay
2284
11/13/2022
Under the bridge to Somewhere. Go over the bridge to Nowhere, first left, go under TB2NW, continue along the road until you reach the next bridge.
Short trail 4 km, medium 6.5 km. Dry feet, easy run - especially the short.
Paddy Pacquiao & Bum Steer
2284
11/6/2022
Go through SCTEX underpass from Cuayan. Go down to river bed before Pidpid village. Follow road along river to sand depot, turn right and take left turn as marked.
8k 4k 1k, wet feet. This is the place where the jeepny driver upset the locals when they were selling vegatables.
Bonsai
2283
11/2/2022
Through Cuayan, pass through SCTEX underpass and take road down to river bed before Pidpid village. Follow road to sand plant, turn right up road at plan and turn left at marking. Decimal position 15.13734 120.48227
Long 8k medium 4k easy 1k Wet feet.
Bonsai
2282
10/30/2022
Premiere
Due to the weather, the run has been changed to a "town run" starting at Premiere. More details to come.
twobottles and sirena
2281
10/23/2022
Under the Bridge to Somewhere Over Bridge to Nowhere First left. First left again under bridge. Swing right. Continue for about 2km.
I was planning to go to Floridablanca but the forecast is thunderstorms and the river could be risky. Long about 7km Short about 5km.
Nancy boy