Sunday Run/Hike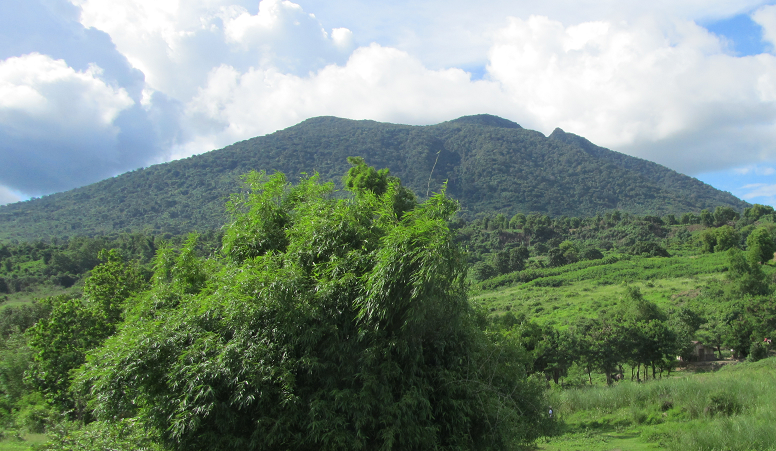 Next weeks Run #2338
Sunday, December 3, 2023
Time: 14:30 from Premiere
Location: Lower Magic Mountain. Go over TB2NW (Sacobia Bridge), first road left, next road right, turn left down sandy road just before you come to sharp right bend.Continue on the sand road all the way to the field. http://www.what3words.com///flammable.oven.stiff
Remarks: Trail: 6km, only! On home: Premiere Hotel.
Hare: Stolen Property, Not Yet, Just Marie & Just Belinda C.
Who: All - Adult themed - Children welcome but Parental discretion advised
When: Every Sunday
Price: Men 400 Peso, Women 200 Peso, Kids 100 Peso for ordinary runs. Special runs like the AGPU or Anniverasy may have different run fees.

Upcoming Angeles Hash runs
| Number | Date | Location | Remarks | Hare |
| --- | --- | --- | --- | --- |
| 2338 | 12/3/2023 | Lower Magic Mountain. Go over TB2NW (Sacobia Bridge), first road left, next road right, turn left down sandy road just before you come to sharp right bend.Continue on the sand road all the way to the field. http://www.what3words.com///flammable.oven.stiff | Trail: 6km, only! On home: Premiere Hotel. | Stolen Property, Not Yet, Just Marie & Just Belinda C. |
Previous Angeles Hash runs
Number
Date
Location
Remarks
Hare
< 3 4 5 6 7 >
2260
5/29/2022
Cuayan, same location as run No. 2258. Decimal position 15.141881, 120.513792. Click on run 2258 for maps.
Long and Medium. Two trails will be set up. Medium will be about 6km and long will be about 8km. There might be a short loop set up on Sunday.
Bonsai, Boom Boom Moses and Guardian Angel
2259
5/22/2022
Porac, Villa Maria underpass. Turn right over bridge in Porac, continue straight on road towards Villa Maria. When main road makes a slight left after around 2km, take right at that Y. After SCTEX underpass, go straight. Road from underpass to start will be marked with calcimine. Position: 15.0781440, 120.5117910. Click on run # for maps!
Trail length 6.1 km. There might be a shorter option. Nothing difficult. Dry feet with some effort.
Yakedi Yak & Soggy Butt
2258
5/15/2022
Barangay Manuali. Close to the chicken manure field. There are two ways to reach the dike road in Cuayan. One is the usual road through brgy Cuayan from police station 5 at Friendship Hwy/Poinsettia Av. The second is from the cement factory, close to Friendship gate, through brgy Anunas over the new bridge to the dike road. When there, follow dike road past brgy Manuali's brgy hall, under SCTEX and then a right turn to the road to field. Decimal position: 15.141881, 120.513702. Click on run # for maps.
Only one 5 km trail. Not miles - kilometers. Nice trail with two small hills to go up but only one down. It must be magic! Don't shortcut over the farmers newly planted fields. We want to come back. Also keep all dogs on a leash. Welcome!
Vendor Bender & Suso
2257
5/8/2022
Sapang Bato. Drive past the cemetery for another 2km. The gate is open. Don't be too early. ~7km run. Bring a hat and water, this is summer time.
Two Bottles & Sirena
2256
5/1/2022
The run this week will be in Porac. The same location I used a couple times recently. Directions: Proceed to the center of Porac Town. Turn right at bridge and go past City Hall. Keep Going straight about 1 km and just past the RRG Water Refilling Station, you will see a marked turn to the right. Follow the dirt road and marks to the run site. The trail is approximately five and a half km. I might add long loop on Sunday.
Floppy Dick, Two Snakes and Not Yet
2255
4/24/2022
By the river past Sitio Camachile. 15.245320, 120.522370 Over Bridge to Nowhere Turn right at San Vicente T junction. 2km then Left at rock crushing plant. 1.8km then right. 500m go straight down to riverbank.
one trail 5.3km all mild to medium hills. dry feet assuming minimal rain.
Meatless
2254
4/17/2022
Mainang, almost at end of road. You will see the hare's car. - Unless you come out too early.
One trail, 6km
Sirena, Stolen Property & Not Yet
2253
4/10/2022
Bridge to somewhere
Over the BTNW, left turn keep left , under the bridge and follow until new bridge. Or go over the spillway. Jeepney leaves Premiere 2.30pm Trails: short 4,5 Long 6.2 Dry feet on both trails.
Kuya Gay and 2 snakes.
2252
4/3/2022
Adrias Farm, Sitio Balacbac, Barangay San Vicente, Bamban
Directions - Across the bridge to nowhere and turn left at the T intersection. Drive for 1.25km and then turn left onto a lane way marked 'Calbutan Farm /Pools'. Follow this dirt road for about 1km, crossing the creek twice before coming to the circle location Parking will be limited at the run site so please cooperate and park in a way to maximise the amount of available parking. With limited parking and the road coming in being a bit rough possibly car pool with 4wd / SUV where possible (but not impossible for 2wd vehicle) The farm owners will be selling fruit, vegetables (please support them) and also offering Caribou rides for the children @ 50 peso each. Fat hashers extra. Swimming spots along the river also Run - Moderately easy 5km trail with some hills, nice scenery, shady location and plenty of wet feet opportunities along the river.
Cherry Arse, The Fugitive and Postman Pat
2251
3/27/2022
CHANGE: NOT Mango Grove, but very close, Bamban. Go across the bridge to nowhere. Right at the T jct. Follow across the steel Baily bridge. Turn Left about 200 meters just after the block wall. Follow the road about 2.5km and just before the road splits park to the right in the open field. The owner doesn't let us go into the mango grove anymore.
One trail, one hill. Approximately 6km. Fair amount of shade throughout. Dry feet. We have no permission from the property owner but still stay the good foreigners please. They sell HUGE bags of charcoal there for p250 each, great value and will have stock. I bought 4.
Soggy Butt, Dr Death & Unlucky Fiancee
2250
3/20/2022
Former Gate 14. Take the road behind the water park. Right at the hotel. Follow the the dirt road to the end.
5 km run.(wet feet) Bring enough water. Lots of kids to give you a smile for a candy. 20 pesos parking fee.
Trucker F. & Kaput
2249
3/13/2022
Florida Blanca
Directions: after sctex exit Florida, past the the toll gates follow the road for approx 1km. Then sharp right turn. Will be marked. Follow the road and look for 2 snake his Isuzu pick up at the left hand side of the road. Will also mark. Trails: short 3,5 km Medium 5km Long 6.8km All with refreshing wet feet Harriettes bring your bikinis, hashers please NOT. At the end of the trail there are 2 angry dogs. Take your responsibility if you bring your own. Hares Kuya Gay and 2 snakes.
Kuya Gay and 2 snakes.
2248
3/6/2022
By the river past Sitio Camachile. Over Bridge to Nowhere Turn right at San Vicente Left at rock crushing plant First right Follow road down to riverbank
The usual Nancy stuff. Long around 7km with hill. Short around 5-6km. Wet feet. On home at Premiere Inn.
Nancy Boy and Achiko
2247
2/27/2022
Mango Grove. Over TB2NW, at T-junction go right. At rock crushing plant follow right turn. Over the bridge. Then at the end of the long wall make a left turn. You will see a 3 way fork due the worksite. Take middle and follow until the mango grove. Entrance will be marked.
Trail length: Short 4,8 km with an easy hill. Long 6km with additional steep hill. With some skills could possible be dry feet. Note : As the owner of the mango grove lives on site now. The place is cleaned up and we got permission to go there , after telling that we are the old hiking group. So please respect the place and the owners , so we can keep going there . They also have a couple of dogs there, and small farm animals. Watch your own pets or leave them home.
Kuya Gay & Two Snakes
2246
2/20/2022
Abel's Farm @ Sitio Target. Go through Sapang Bato, continue over the hill to Sitio Target. Drive 1.25km past the first boom gate, which is located just before the first Puning Hot Springs Resort. The Aetas have set up stalls around the boom gate. The road will cross a small creek and Abel's farm is just past that creek crossing on the left side. Enter the property and drive up past the small house to the back of the property and the circle will be under some shady mango trees. Other hash groups have previously used the front of the property but please don't park there as the owner has now planted some small trees. A small donation to the owner of the property would be well regarded.
The trail is 6.5km with one modest hill and then a gently undulating hike along a scenic ridge top then finally dropping down to a flat kilometre or so walk back to the circle. There are no creek crossings but a few spots following a small creek where a careless hasher might get wet feet.
Cherry Arse, The Fugitive and Postman Pat
2245
2/13/2022
Close to Baliti Lake near Mt Arayat as shown in the map. Click on run Number to see map. Turns off main road will be marked with calcamite
Run is 5.1km pleasant walking. For long trail - go around again.
Dances with Dogs
2244 AGPU Run
2/6/2022
San Martin. Over TB2NW, left at T-junction, through the Aeta village (drive slowly - lots of kids!) Park up on top after the village.
This is the best AGPU Run 2022! 6.8 km of wonderful trail, marked with paper, powder and chalk. Might be some tissue paper there also.
Scrotum
2171
3/15/2020
Sitio Target Go to Sapang Bato follow the road through Sapang Bato to Puning Hot Spring. Park next door in the usual field.
Two trails. Short 7Km Long 10Km On home Sunset Gardens hotel (Red Doorz)
Bushwanker and Bella
2170
3/8/2020
Sapang Bato Cemetery: From Clark base take the Sapang Bato gate. Turn right and follow the powder marks up to the cemetery. We were in the same place Dec 22
Short 5Km, Medium 8.5Km approx! Nothing hard, just take your time to go down the hill! On Home Premiere
Keep The Change
2169
3/1/2020
Barangay Mawaque, near Mabiga. GPS Co-ordinates: 15.214186, 120.588291
From the Mabiga exit on MacArthur Highway, go 400 metres north on the highway and take the second turn on the right down Mawaque Road at the Western Union sign. Go 1.4 kms down Mawaque Road and immediately before the NLEX overpass turn left through the arch marked Bgy Mawaque. Go 800 metres down this road through the barangay. Immediately before you again reach a humpback overpass of NLEX, there are two dirt roads to the left. Take the first of these two paths and drive for 300 metres towards the building with Don Bosco written on the roof. Trails: Short 4 kms. Medium 5 kms. Long 7 kms. All very easy and flat. The trail goes along the Quitingal River and around the lush farms of Mawaque and Dapdap.
Sunshine John and Hellboy (with much help from Purgatory).