Sunday Run/Hike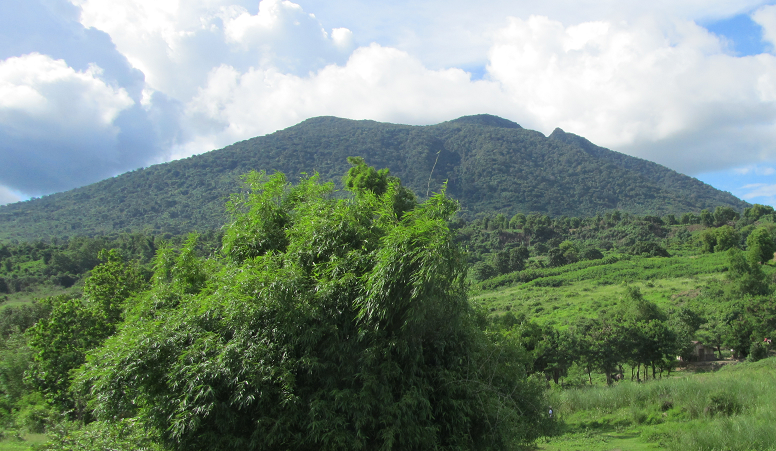 Next weeks Run #2303
Sunday, April 2, 2023
Time: 2.30
Location: A NEW mangogrove. Over BTNW, T junction right, rock crushing plant Right, 50 meters PAST the checkpoint tent turn left (Will be marked), and left again under the trees. Farmer gave permission to park, and will be selling some of their products.
Remarks: 2 trails, no significant hills, dry feet. All easy going. Short 4km, medium 6,8km.
Hare: Kuya Gay & David
Who: All - Adult themed - Children welcome but Parental discretion advised
When: Every Sunday
Price: Men 350 Peso, Women 150 Peso, Kids 100 Peso for ordinary runs. Special runs like the AGPU or Anniverasy may have different run fees.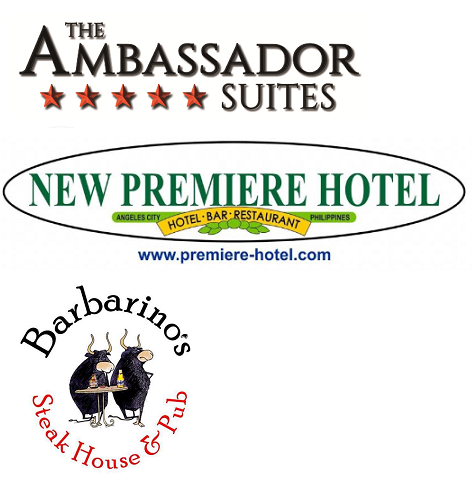 Upcoming Angeles Hash runs
| Number | Date | Location | Remarks | Hare |
| --- | --- | --- | --- | --- |
| 2303 | 4/2/2023 | A NEW mangogrove. Over BTNW, T junction right, rock crushing plant Right, 50 meters PAST the checkpoint tent turn left (Will be marked), and left again under the trees. Farmer gave permission to park, and will be selling some of their products. | 2 trails, no significant hills, dry feet. All easy going. Short 4km, medium 6,8km. | Kuya Gay & David |
Previous Angeles Hash runs
Number
Date
Location
Remarks
Hare
1 2 3 4 5 >
Baguio
2/13/2016
Baguio
20150318 Nash Hash
3/19/2015
Phillipine Nash Hash 2015
Short Circuit
1767
6/17/2012
Two Bottles & Sirena
2088
8/12/2018
Bamban, at Mango Tree Grove: over bridge to nowhere, right at T junction, past rock/gravel plant, over steel bridge, continue along the walled complex on the left, turn left at the end of the wall onto dirt road. Continue to Y in the road, look for marks leading to parking entrance. GPS coordinates: 15*14'56.23" 120*31'30.29" or N15.2489 E120.5251
Three trails: Easy, Medium, and Difficult (5km) All dry feet (except puddles), one (smallish) hill for the difficult trail. All trails start at the direction of the hares, no early comers! Difficult trail is marked with red spray paint. Circle under the trees, on home at Premier. See attached map for directions.
Scatman & Suso
1770
7/8/2012
Exit Porac interchange, then the usual "U " turn, and park BEFORE the underpass
Easy run, bring umbrella's, on-home Margarita..
Saput & morphine.
2294
1/22/2023
The run this week will be in Porac. The same location I used a few times recently. Directions: Proceed to the center of Porac Town. Turn right at bridge and go past City Hall. Keep Going straight about 1 km and just past the RRG Water Refilling Station, you will see a marked turn to the right. Follow the dirt road and marks to the run site. 15.08103, 120.53043 GPS coords
Short trail about 3.5 km. Medium trail about 6 km.
Floppy Dick
2131
6/9/2019
((Google Maps type: 15.243963,120.521274)) Go over Sacobia River Bridge (Bridge to Nowhere) follow road to the T junction at the end, turn right. Follow road 2km. Turn left immediately after the big shelter for trucks. After rock crushing plant turn 1st right. Follow dirt road for 1.5km. Right turn will be marked. Park near my car (silver hilux), walk down slope towards river for the start.
Short 5.5km (Flat) Medium 6.5km (with 1 climb) Long 9km (with 1 climb) All trails have shallow river crossings.
Big Sister
1716
6/26/2011
A - A
1861
4/6/2014
A TO A, Across the Bridge to Nowhere Crime scene near San Vicente Agricultural College Look for White powder for start.
Not your usual suspect of a Trail. Rolling hills, sand , water, and dust. Many children on the trail bring candy. 7K for runners and walkers. 3K for cripples, More or less ON ON. On Home Brass Knob
Weak Shaft & Kaput
1786
10/28/2012
A to B. Start near old Friendship gate. (B) will be at Margarita
Everyone make their own way to old Friendship gate. When everyone there you will be directed to the start of trail ... on on
Finger in the Dyke & Slim Picking
1721
7/31/2011
A town run from Anchorage Inn.
A >> A
Soggy Dickhead
2246
2/20/2022
Abel's Farm @ Sitio Target. Go through Sapang Bato, continue over the hill to Sitio Target. Drive 1.25km past the first boom gate, which is located just before the first Puning Hot Springs Resort. The Aetas have set up stalls around the boom gate. The road will cross a small creek and Abel's farm is just past that creek crossing on the left side. Enter the property and drive up past the small house to the back of the property and the circle will be under some shady mango trees. Other hash groups have previously used the front of the property but please don't park there as the owner has now planted some small trees. A small donation to the owner of the property would be well regarded.
The trail is 6.5km with one modest hill and then a gently undulating hike along a scenic ridge top then finally dropping down to a flat kilometre or so walk back to the circle. There are no creek crossings but a few spots following a small creek where a careless hasher might get wet feet.
Cherry Arse, The Fugitive and Postman Pat
1830
9/1/2013
About 500 meters past the Bridge to nowhere, click run # to see Google earth picture
Go over the bridge to nowhere and the start point is at the first intersection, at the bottom of the hill after the left turn. Careful where you park because trucks use this turn to get to the river. A-A run. No it is not a dry feet run! Mud, wait a bit thorns etc.
Mother duck and Answer do
1846.
12/22/2013
AcH3 Christmas run, local, no transport, bring candy for the kids.
Do the Run, and find where the Beer is!!
Bakla Banger & Morf.
2290
12/25/2022
Across bridge to nowhere. Right at T. Left onto the dirt road at the Rock Crushing plant. 500 m and right on the dirt road. Follow the road about 1.5k. It will make a hard right with a small track going straight. Stay on the main road going right. After about 500m the road will make a hard left, go straight ahead down the small track to the river. We have been there many times. FYI. Christy Will not be selling burger etc.
Approximately 5k. 1 trail. Dry feet. Nothing hard. Follow the fresh marks, trail share with last weeks Corona Hash. White paper and FRESH powder. Tissue paper. If you hit a river crossing you are on the WRONG trail. FYI. Christy Will not be selling burger etc.
Soggy Butt and Unlucky Fiance
2079
6/10/2018
Across bridge to nowhere. Right at T. Past rock crushing plant. Over steel bridge. .9k turn left into a field for parking. Will mark.
Long 7+. Short 4+. Nothing too difficult but with rain expect wet feet. Advise against dogs on the long. Will be cattle in parking area so if you have pets pls mind them. On home Premier.
soggy butt @ Keep The Change
2049
11/12/2017
Across the bridge to no where. Turn right at the tee intersection and drive 1.3 km. Park on the main road.
Long trail about 7.5 kms. Short 4-5 kms with wet feet.
poo bear
1992
10/9/2016
Across the bridge to nowhere at the Helo pad. Across the bridge, turn right at the 1st tee, 1st left going up the hill on concrete, bear right at the top. On the right.
Due to rain will be a short and rain appropriate trail. 4 or 5 k.
soggy butt
2086
7/29/2018
Across the bridge to nowhere at the Helo pad. Across the bridge, turn right at the 1st tee, 1st left going up the hill on concrete, bear right at the top. On the right.
Short 5k and long 6.5. On Home Premiere.
Soggy Butt and Lost Soles
1897
12/14/2014
Across the bridge to nowhere, right at the T. Approx 2k turn left towards village. Approx 500m turn right onto dirt road. Approx 500m follow road hard right, ignoring trail straight. Approx 500m at turn (L) go rightish down narrow trail to circle/parking site. Will mark with calcimite powder.
A to A. Approximately 5k short, 8k long loop. Wet feet both trails.
soggy butt @ Poo Bear