Sunday Run/Hike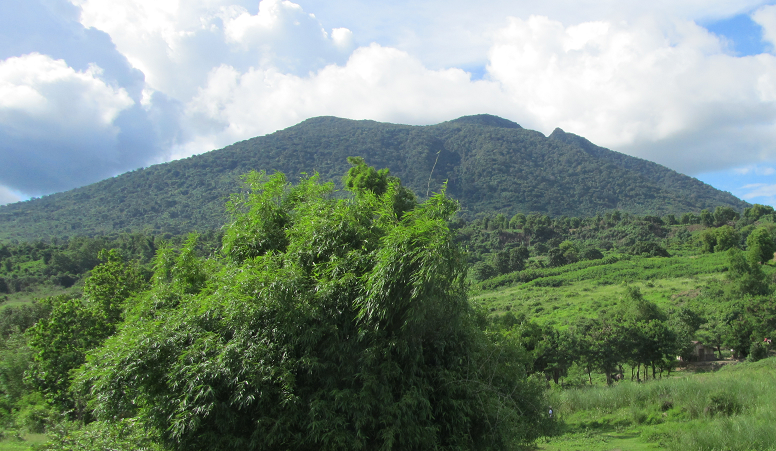 Next weeks Run #2303
Sunday, April 2, 2023
Time: 2.30
Location: A NEW mangogrove. Over BTNW, T junction right, rock crushing plant Right, 50 meters PAST the checkpoint tent turn left (Will be marked), and left again under the trees. Farmer gave permission to park, and will be selling some of their products.
Remarks: 2 trails, no significant hills, dry feet. All easy going. Short 4km, medium 6,8km.
Hare: Kuya Gay & David
Who: All - Adult themed - Children welcome but Parental discretion advised
When: Every Sunday
Price: Men 350 Peso, Women 150 Peso, Kids 100 Peso for ordinary runs. Special runs like the AGPU or Anniverasy may have different run fees.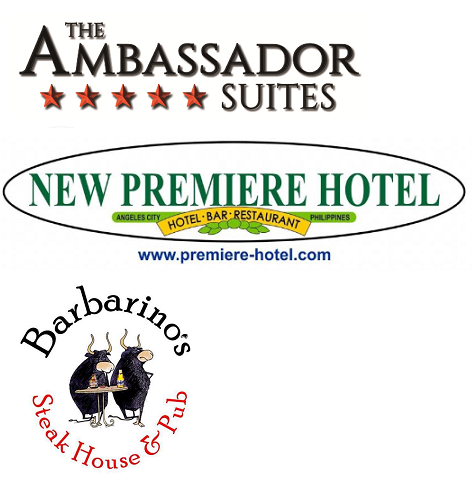 Upcoming Angeles Hash runs
| Number | Date | Location | Remarks | Hare |
| --- | --- | --- | --- | --- |
| 2303 | 4/2/2023 | A NEW mangogrove. Over BTNW, T junction right, rock crushing plant Right, 50 meters PAST the checkpoint tent turn left (Will be marked), and left again under the trees. Farmer gave permission to park, and will be selling some of their products. | 2 trails, no significant hills, dry feet. All easy going. Short 4km, medium 6,8km. | Kuya Gay & David |
Previous Angeles Hash runs
Number
Date
Location
Remarks
Hare
1 2 3 4 5 >
1917.
5/3/2015
Bamban. take MacArthur Hiway to Bamban, go over Coat hanger bridge, on for 300M, then turn left, continue on that road for 2K's, then it's a right turn before the Bailey bridge, There is a high wall and new concrete road, continue on until you see the Red gate..
You can also go through Base, then over the bailey bridge, next left. Run of about 7Km, moderate hills, no wet feet. On-Home Premiere hotel.Click on Run No. for Map.
Induces and helpers.
2285
11/20/2022
Cayanan farm Porac Go to Porac town,turn right at the bridge towards Town hall. Proceed all the way to "Moontura resort" (Look at google maps)When you pass the resort follow marks and turn left into the farm. park next to the Mango trees. Please respect the place, as we are in need of nice hash places
Yakkidiyak has set a beautiful trail with nice scenery on the rolling hills of Porac. No significant hills but wet feet on both trails. short 4.2km , medium 6km On Home Barbarinos
Yakkidiyak & Kuya Gay
1789
11/18/2012
This is the Off Station Run to Subic (Barrio Brettio ) The Bus will Depart from Marg.Station at 1 PM Sharp. The run Location is 8.6 K from Johannson in Brettio.Go thru Subic & stay on the Main Hi-way go West About 4 Ks!!You come Purok 4 & the Gala Aeta Resettlement Area Road on the Right (which there is a big brite yellow sign for Purok 4) Follow the Hash Marks about 2& 1/2 K's on the road. You will see the Hash Marks where the run starts on the road!!!!
Will have a small 24 or 26 seat A/C Bus that will go From Marg. Station to the run location. Will dept at 1 PM Sunday 18th Nov & will return Aprox 10 PM same day. The Circle & On Home will be at Johan's on Baloy Beach , Brettio !!!! The Run will start Aprox 230 pm & will be 6 + K's or so long. There will be drinks at the end of the run. Will depart at 430pm to Baloy Beach Johan's for the Circle & On Home !!!! Price for the Transport will be 200 Peso R/T per person , added to the normal run fee when you sign in on the 18th Nov!!! If you don't want to pay the Fee , make your own way or get a ride with some one going that way!!!! There will be at least one cooler on the bus for the return trip !!! If you don't ride the Bus down don't expect to ride the Bus back, Contact The Sapot for more info about the Bus or Rusty Nail
rusty nail & 2 Bottles
2132
6/16/2019
On Base start at behind the Dinosaur Park we been there before.. drive into car park after horse stables and keep going to back of Dinosaur Park.
Will be a 7 kms medium trail with possibly a 4 kms short trail ... will decide on the day. On Home at Premier
Finger in the Dyke & Dickhead
1877
7/27/2014
On Base, turn left at the Traffic light at the Jollibee on Roxas Hwy. Go past Mini Mart, Bicentennial Park and new golf course (old true north). Run starts at the old parking lot on the left side of the road.
Wet feet run. If Security gives us trouble, move to alternate spot 300 meters down the road to the right. On On Brass Knob.
Cujo/Kaput
1872
6/22/2014
The run site is the Baliti Pond under the shadow of Mt. Arayat. Drive to Marquee Mall and take the Angeles road to Magalang. At the end of this road take a right at Jollibee. Drive about 3kms and take what will be the second concrete road to the left. There will be a big trike stand going into this road. Keep on going until you see a big splash of powder to the left. 5 more minutes to the hash site and Bob's your uncle.
Well, an excellent scenic run site. The top run is an 8.5 km medium run going right into a couple of narrow jungle trails and a moderate medium 6.4km run trying to tart it's self up as something out of this world.Nothing worth saying about our 3.0 km trail and just take it if you feel you have to. Unless it rains, dry feet. On home Niagara.
Single Malt & Sip Sip In
1993
10/16/2016
Town run Premiere
We have decided to do a town run from the Premiere because the weather is not forecast to be better by the time of the hash run. A to A on home premiere
Floppy Dick & Cujo
1950
12/20/2015
Mianang Rd. MacArthur highway to Bamban, over the bridge(coathanger) continue on for about 1Km, then it's a Left turn up the mianang rd.on for about 1.5Km, then it's a Right turn, will be marked in Calsamite, follow the marks to the Start Location.
Walkers Trail 4Km. Runners Trail 10Km. On-Home is Valhalla. Standing room outside, Seating upstairs and inside.
Two Bottles & Sirena.
2062
2/11/2018
San Vicente helicopter pad.Over bridge to nowhere (Sacobia), at T-junction right. Turn left to top of the hill. Turn right to the start.
Wait for the hare before starting the run, so you won't get mixed up with the trail from 2 weeks ago. 7km long run with short trail option. Onhome is premiere hotel.
Bush Diver
1969.
5/1/2016
Spillway, 3km down river from bridge to nowhere, if you are going through Base, head for Clark North entrance/exit of SCTEX, JUST before the toll booth do a U turn, and go up the dirt track onto the Dike. If going via the the expressway exit at Clark north, and go right up the track onto the dike.New solar farm on the top.
Virgin run, according to the Chief Hare... 5 & 7km runs, wet feet!. On-home Premiere.Click on run No. for Map.
Induces and helpers.
2046. Subic Outstation Run.
10/22/2017
El' Kabayo Water falls..SBMA. Take Sctex, then Tipo, at the end of Tipo keep left, then the third major road turn left.El Kabayo Rd.
UPDATE!!The run parking location has changed, Don't turn into the stables but keep on El Kabayo rd for another 2Km, the parking is on the right. Click on run No, for Maps, I have added a New map showing the New parking location You will be transported from the parking area by Bus to the start of the Run. The Run will be between 6-7Km.
Sirena and a Cast of Thousands..
2038
8/27/2017
Over the bridge to nowhere .Take first left and then left again same place as Induces .Park under the bridge.
Under 5k for walkers and no checks. Over 7k for runners. No wet feet if its a dry day. NO river beds Mr Per !! Guaranteed dry circle no umbrellas .
Raging Cow,Samba and Bum steer
2262
6/12/2022
Porac - Turn right at the bridge, go past the Town Hall, after 2.5 km follow road left. The turn will be marked. Continue past the small village and go down and cross the shallow river.
Two trails: Short 3km, Long 7km. There is a beautiful waterfall on trail. Click on run # for picture. Bring your swimming attire. Not necessary for girls.See you there on this refreshing trail.
Two Snakes & Kudu Man
2271
8/14/2022
Barangay Manuali. Close to the chicken manure field. There are two ways to reach the dike road in Cuayan. One is the usual road through brgy Cuayan from police station 5 at Friendship Hwy/Poinsettia Av. The second is from the cement factory, close to Friendship gate, through brgy Anunas over the new bridge to the dike road. When there, follow dike road past brgy Manuali's brgy hall, under SCTEX and then a right turn to the road to field. Decimal position: 15.141881, 120.513702. Click on run # for maps.
Two trails: Medium 6.5 km and Short 3 km.
Stolen Property & Not Yet
1873
6/29/2014
Clark Picnic Ground Car Park on Base. Take Gil Puyat Avenue going towards Mabalacat,after you pass the El Cabayo (horsey) place on your left look for the entrance to the Picnic Ground car park about two hundred metres further on, also on the LHS.
Two trails: Medium - about 6.5 km (dry feet) and Short - about 4.5 km(wet feet). On home Margarita Station
Induces & helpers
2171
3/15/2020
Sitio Target Go to Sapang Bato follow the road through Sapang Bato to Puning Hot Spring. Park next door in the usual field.
Two trails. Short 7Km Long 10Km On home Sunset Gardens hotel (Red Doorz)
Bushwanker and Bella
2097
10/14/2018
Mt Arayat. At the Jollie Bee at Magalang turn right along Magalang -Mt Arayat Rd if coming via Magalang -Angles Rd. If coming via Magalang Conception Rd which I strongly recommend go straight at Jolly Bee. Go for 6km from Jolly Bee then turn left down continuation of Magalang-Mt Arayat Rd. Go another 6km and then turn left just after Gatiawin Elem School and then follow marks.
Two trails. Short of 3.7km and a long of 6km. On home Premiere
runisorass
1856
3/2/2014
Over bridge to nowhere. Turn left at T-junction to San Martin. Before hill take dirt track along wall on left (marked). Proceed to parking area in about 800 meters before river.
Two trails. For long turn left at road through village. for short turn right. (marked) Short 5.5kms. Long 7.5kms. Two rivers with stepping stones. On on home at Margarita Station.
Mike Induces
1997.
11/13/2016
San Martin. Park on the road above Randy's farm, usual spot.
Two trails. approximately 4 and 6 Km On-Home Premiere. UPDATE! trail splits at the river, Short to the right.
Soggy D/H
2005.
1/8/2017
Spillway.Take Sctex north, exit Clark north, immediately after toll booth take dirt road on right, up onto dike,proceed to river.
Two trails, short is 5Km, medium is 7Km, river crossings but no rocks. On-Home Premiere.
Induces & Helpers.